The Cisco Jabber software provides instant messaging and a voice & video soft client. (A soft client is a telephone that is just a piece of software than runs on your computer, rather than requiring a dedicated piece of hardware). The Jabber software is available for:
Windows
MacOs
iPhone, iPad & iPod Touch
Some Android phones & tablets
Download the Jabber User Guide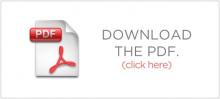 Logging in
When you first start Jabber, it will ask for your username. The username is [crsid]@cam.ac.uk. On subsequent starts, Jabber will just present you with your CRSid. There is no need to add the "@cam.ac.uk" part.
Cisco Jabber requires its own password. This can be set in My.Phone Phone Options. If you do not see a "Cisco Password" section on that page, you have not been enabled for Jabber and you should contact your Telephone Liaison Officer to arrange for this to be setup.
Cisco Jabber clients are available for:
There is no Linux client, but we have some basic information for using a generic XMPP client.
Jabber Feature Set
Some Jabber features (e.g. File Transfer, Lookup integration, Desk Phone Control) are not available when the Jabber client is running from behind a firewall. By default, the Jabber client assumes it is running behind a firewall. If your institution's devices are not behind a firewall, you should speak to your local Computer Officer about the changes they need to do to tell Jabber it is not behind a firewall.
Computer Officers are encouraged to read the Jabber section of the Information for COs page for useful background information.
Client Update Notifications
There is a mailing list for notifications of when new Jabber Windows & Mac client software is released (uis-jabber-announce@lists.cam.ac.uk)
To request to be added to the list, please contact the Telecoms Helpdesk.
Windows
Cisco Jabber for Windows supports Windows 7 SP1, 8.1 & 10. The following links are Raven protected, but can be accessed from anywhere.
MacOS
The following links are Raven protected, but can be accessed from anywhere.
iPhone, iPad & iPod Touch
Jabber for Apple iOS works on:
iPhone 4s or later.
iPad 2 or later
iPad mini
iPod touch 5th generation
Supported devices must be running iOS 8 or later. The software is available in Apple iTunes App Store. Note that the app is just called "Cisco Jabber". Ignore any other Cisco Jabber apps (e.g. Cisco Jabber Voice or Cisco Jabber Guest Access).
With Jabber 11.9, Cisco now support a more reliable method of pushing events to the Jabber client on Apple iOS devices.
Android
Cisco officially support only a very limited number of Android devices. Other devices may (or may not) work. The list of currently supported devices can be found on Cisco's official release notes for the latest version of the Android app
The software is available in the Google Play store. Note that the app is just called "Cisco Jabber". Ignore any other Cisco Jabber apps (e.g. Cisco Jabber Voice or Cisco Jabber Guest Access).
There is a known bug in the latest android app (version 12.8) that prevents some users from logging in. If you experience this issue, Cisco's current advice is to install the previous version of the app (12.7) which you can download below.
Once you have downloaded this file to your phone, open it and Android will ask you to confirm that you wish to grant permission for the app to be installed as it is not being installed from the Google Play Store. 
Download Jabber for Android v12.7
Apple Messages Client
You can use the Apples Messages MacOS app to connect to Jabber. (This is not supported by Cisco and only by the Telecoms Helpdesk on a "Best Effort" basis)
Go Messages -> Add Account.
At the first screen select "Other messages account..."
At the next screen, select "Jabber" from the drop-down list.
For account name, enter CRSID@cam.ac.uk.
For password, enter your Cisco password.
Leave the server & port fields blank (They have "Auto" in grey) and ensure the  "Use SSL" box is unticked. NOTE: This does not mean encryption will not be used, just that the client will start in clear text then switch to encryption.
Click "Create" and Messages should log you in.
Other XMPP Clients
In theory, it is possible to use any XMPP client for the instant messaging and presence. If you have any feedback on getting this working, please let the Telecoms Helpdesk know so we can update this page.