Download the DECT Handset Quick Reference Guide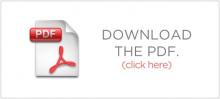 We can now offer native cordless DECT phones on the University phone system. The system comprises of two components: A DECT base station and a DECT handset. There is no need for an ATA or a VG224 port.
DECT Access Point
The DECT base stations are quite small (3" x 3" x 1") units designed for wall mounting. They connect into the voice network and can be powered either through their network port or via a separate power unit.
The access point provides coverage across a large area. In trials, the coverage has been much greater than that of consumer DECT base stations. Just like a WiFi access point, the exact coverage range will depend on the nature of the building. A single access point can support multiple handsets at once.
You can deploy multiple DECT access points across a location, and providing there is sufficient signal overlap, a user can roam across access points with no loss of call.
DECT Repeater
A DECT repeater works in conjunction with a DECT access point to increase the signal range for an access point. The repeater has to be able to "see" (via radio) an existing DECT access point. Repeaters are limited to either two or four concurrent calls. They are approximately half the price of a DECT access point. They require a 13A socket and NO network connection. (They do not support PoE)
DECT Handsets
We support three DECT handsets:
Feature Summary
Handset
Feature
7202
7522
7622
Rugged
Yes
No
Yes
Hands Free
No
Yes
Yes
IP Ingress Rating
None
None
IP64
Vibrate Alert
No
Yes
Yes

Handset Phone Book Size

50
300
300

Ad-Hoc Conference Initiate

No
Yes
Yes
We do not support using consumer (Or other manufacturer's) DECT handsets on the system.
Handsets come with a desktop charger by default. Leather cases, belt clips, extra batteries and multi handset chargers are all available as options.
Pricing
 

Base
Station
7202
7522
7622
Approx. Cost
(Inc. VAT)
£POA
£POA
£POA
£POA
We do not currently keep stock of the DECT products, so price is on application.
Handset prices include charging base station and power supply.
Prices are not exact and will vary. Please request a quote before submitting any orders.
Limitations
Two DECT handsets cannot share the same phone number. But a DECT handset can share a number with another Cisco handset (IP Phone, ATA, etc)